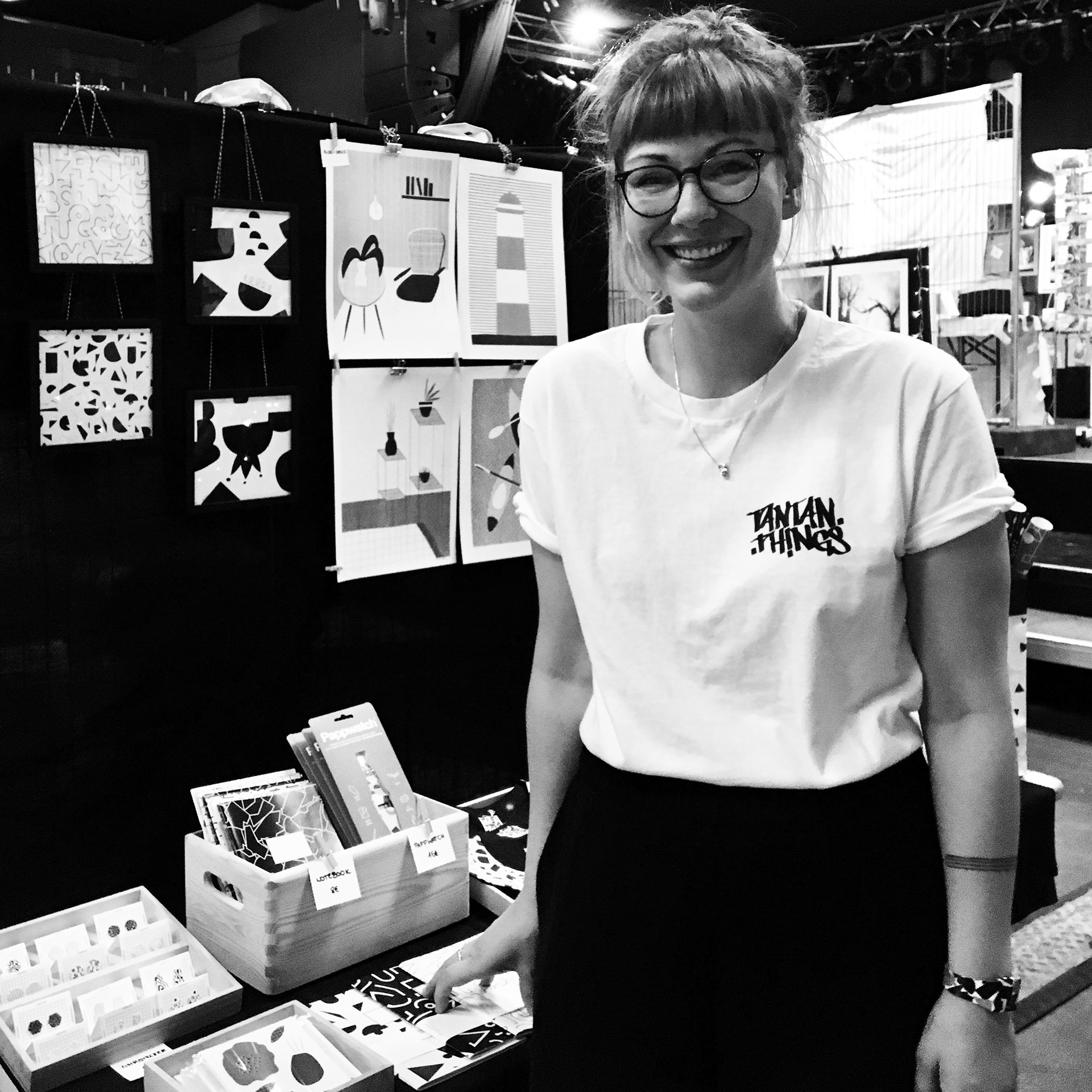 Hello there!
My name is Tanja Hildebrandt, I'm a graphic designer, illustrator and print maker currently living in Berlin. I finished my diploma in communication design at the University of Arts and Design Karlsruhe in February, 2018.
I love the combination from black and white to vivid colors, the contrast between bold shapes to fine lines and nice things that reminds me on childhood. Ever since I love to draw, so I founded my small label TanTan Things to bring my patterns and illustrations to life. I create textile and paper products such as postcards, notebooks and posters. Everything is produced in small batch series. Most of the things I produce in Stattlab, coworking space and screen printing atelier in Berlin Wedding. 
You can find a few of my products here:
whitegrid gallery, Berlin
Schee Shop, Berlin
I like paper, Berlin
Family Tree Shop, Karlsruhe
LemonHead Prints, London

 
If you want to discuss a project or just want to say hello don't hesitate to contact me. I'm always looking for nice collaborations and interesting projects. 

Don't hesitate to contact me: mail(at)tanja-hildebrandt.de.